Kingdom Securities Limited (KSL) is a subsidiary of the Co-operative Bank of Kenya Limited, the third largest bank in terms of asset base in Kenya.
The bank acquired 60% controlling interest in Bob Mathews and is now trading as Kingdom Securities Limited (KSL).
It formally started operations on June 11th 2009 and is supported by a strong distribution network of over 169 Co-op Bank branches nationwide. KSL is licensed by the Capital Markets Authority (CMA) under license no 03/09.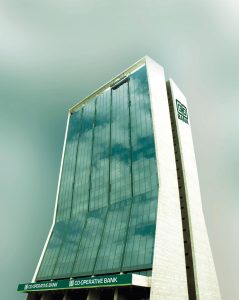 | Year | Organization | Type | Amount to be Raised | Role |
| --- | --- | --- | --- | --- |
| 2023 | Diageo/EABL | Shares Buy offer | Ksh 22.73 Billion | Placement Agent |
| 2022/2023 | Trans-Century | Rights Issue | Ksh 2.0 Billion | Placement Agent |
| 2020 | Family Bank | Bond Offer | Ksh 8.0 Billion | Placement Agent |
| 2016 | Kengen Rights | Rights Issue | Ksh 28.8 billion | Placement Agent |
| 2016 | Longhorn Rights | Rights Issue | Ksh 530 million | Placement Agent |
| 2015 | Stanlib Fahari I-REIT | IPO | Ksh 12.5 billion | Placement Agent |
| 2014 | Nairobi Securities Exchange Limited | IPO | Ksh 627 million | Joint Lead Sponsoring Broker |
| 2014 | CIC Insurance Group Limited | Bond Program | Ksh 5 billion | Lead Placement Agent |
| 2013 | Shelter Afrique | Medium Term Note | Ksh 5 billion | Sponsoring Broker & Placement Agent |
| 2012 | CIC Insurance Group Limited | Listing by Introduction | USD 86 million | Sponsoring Broker & Placement Agent |
| 2012 | Centum Investments Limited | Linked Notes | Ksh 4 billion | Sponsoring Broker & Placement Agents |
| 2012 | Housing Finance | Bond Program – Tranche 2 | Ksh 3 billion | Sponsoring Broker & Placement, Agents |
| 2012 | Consolidated Bank Limited | Bond Program | Ksh 1 billion | Sponsoring Broker & Placement, Agents |
| 2011 | Transcentury Limited | Listing by Introduction | USD 157 million | Sponsoring Stock Broker |
| 2008 | Co-operative Bank Limited | IPO | Ksh 5.4 billion | Lead Placement Agent |
| 2008 | KenGen Limited | Bond Program | Ksh 12.5 billion | Placement Agent |
Do you have a query? Talk to us